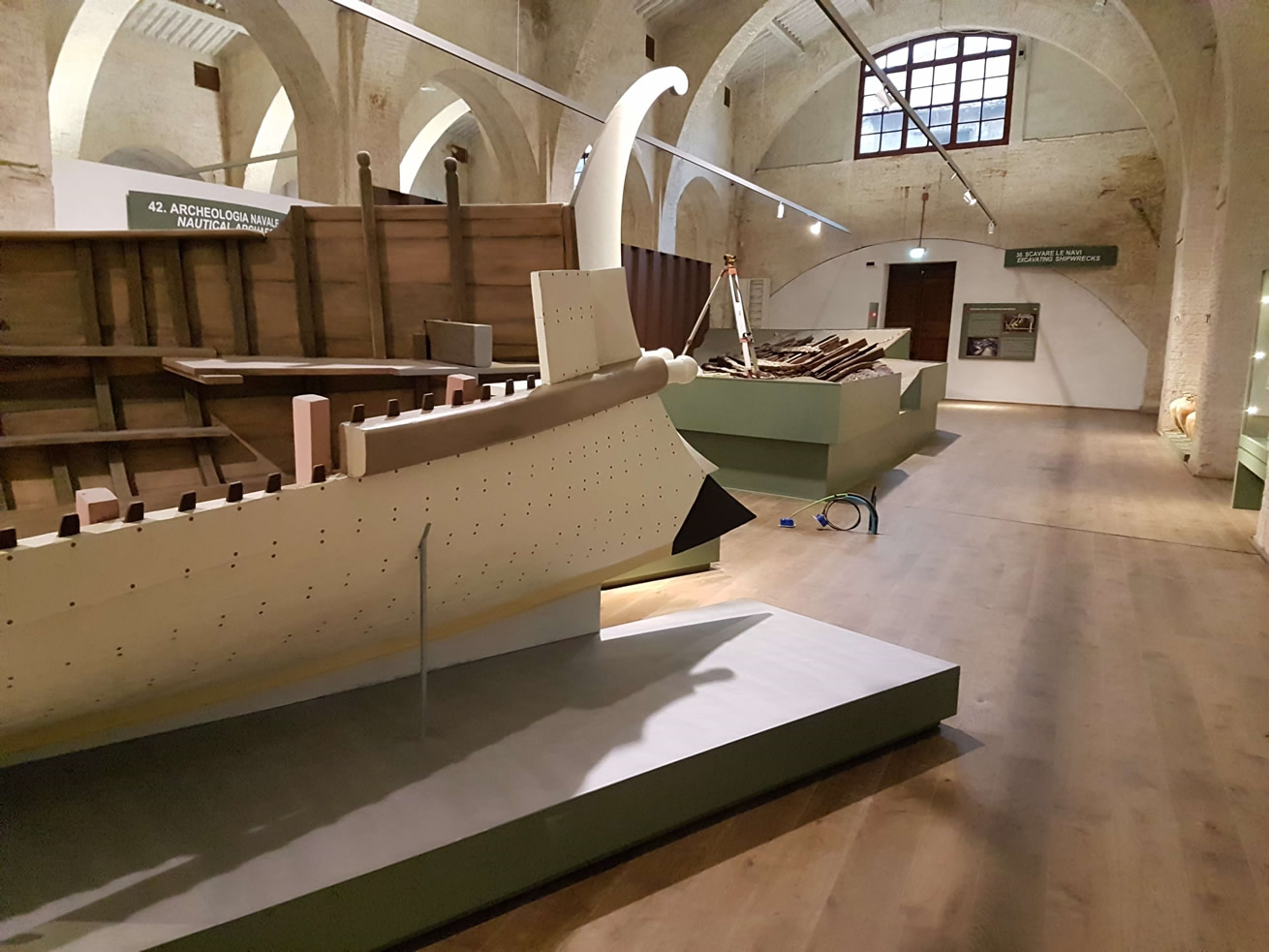 The halls
The exhibition of "Le Navi Antiche di Pisa" is hosted in the rooms and the aisles of the Arsenali Medicei" (the Medici Arsenals) in Pisa. It is dived into eight sections.
The average duration of a tour is 90 minutes.
The Arsenals
The exhibition of "Le Navi Antiche di Pisa" takes place in the halls and aisles of the "Arsenali Medicei" (the Medici Arsenals), along river Arno. Originally, these were warehouses destined to the building and upkeep of the galleys used by the knights of the order of St. Stephen – the Order of Chivalry whose duty was to protect the coasts from the Saracen threat. The arsenals were soon abandoned and became first barracks, and then stables. Until the middle of the 20th century, they hosted the Italian Army's horse breeding centre.
The intention to preserve the structure of the Arsenals influenced the museum's choices, mainly in rooms I, II and VIII, where the maintenance of the horse boxes imposed a narration structured in microchapters, similar to mini-steps. The large volumes of the aisles, instead, are the ideal space to display the big restored ships.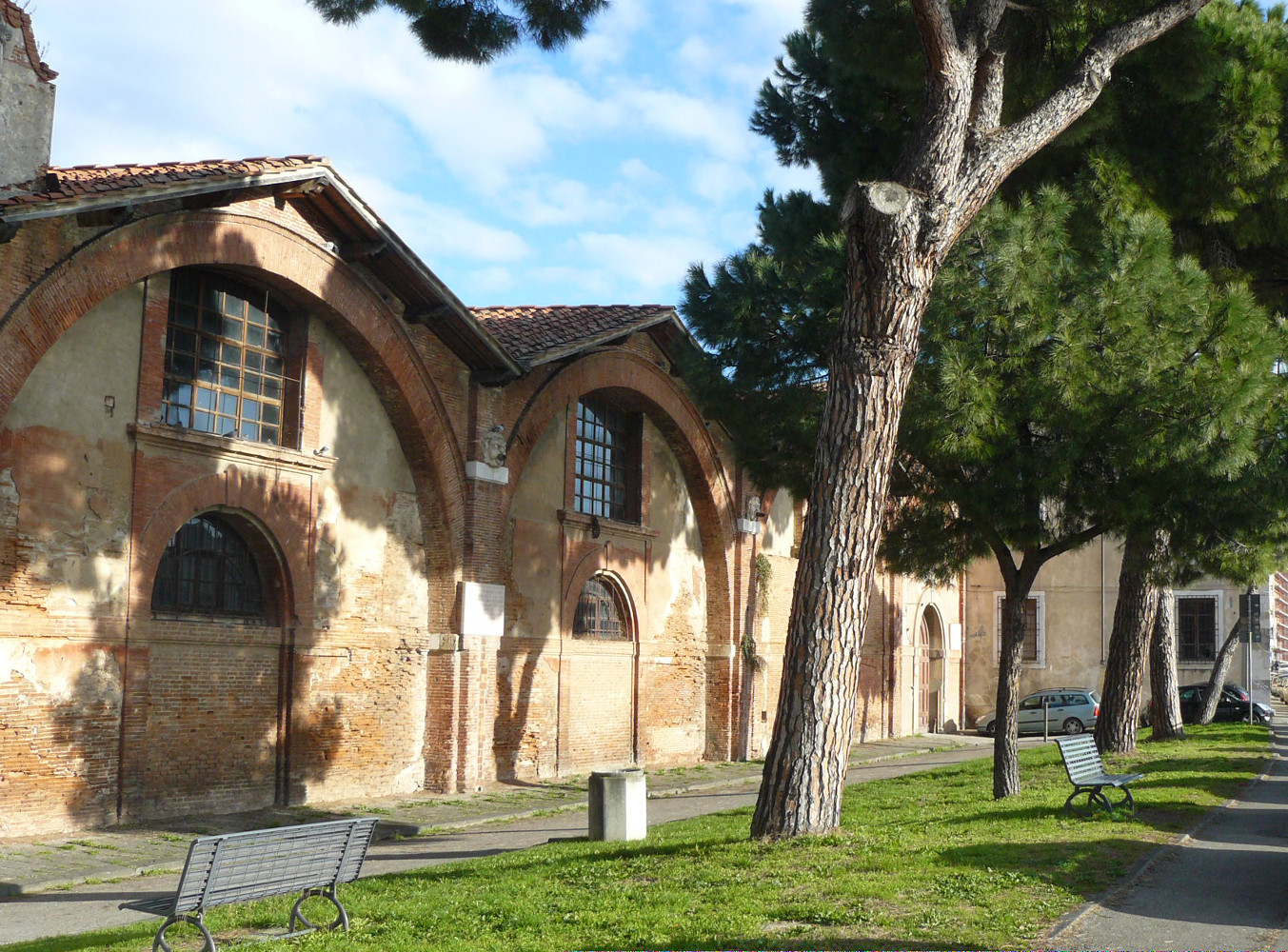 The history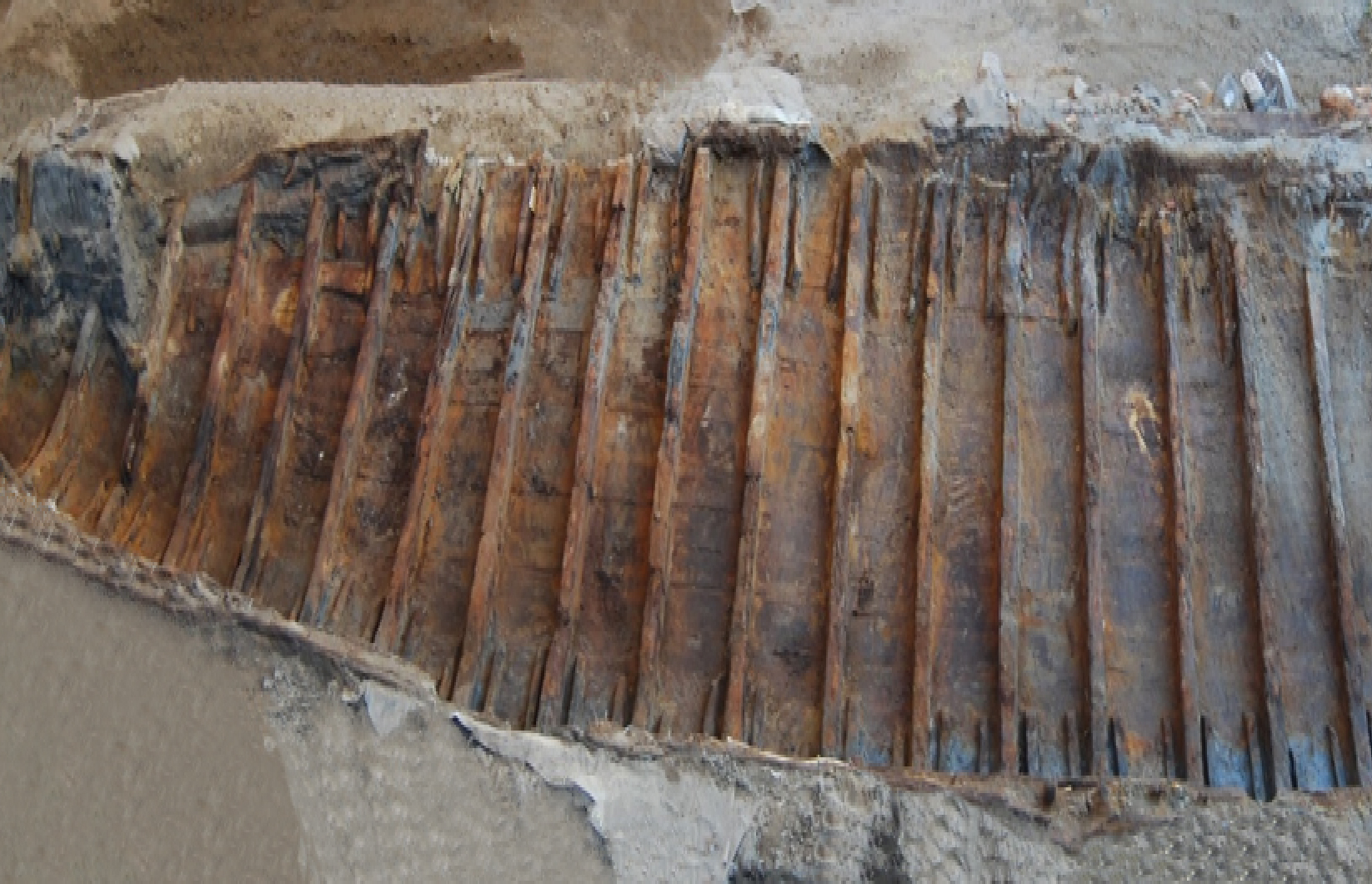 The discovery
In 1998, in Pisa outskirts, towards the sea, the Italian Railways started the construction works to build a control centre for the Rome-Genoa line, next to Pisa San Rossore station. Some wooden objects immediately began coming to light, whose extraordinary value the archaeologists instantly realised.
In particular, what emerged 6 metres underground was an incredible series of ship wreckages in an extraordinary state of preservation, with their loads of commercial items and various remnants of life on board.
From the discovery, the excavation site of Ancient Roman ships of Pisa originated, which would be completed in 2016 and brought to light about thirty Roman boats and thousands of fragments of pottery glass, metal and traces of organic materials. This is one of the most interesting and rich excavation and research sites of the latest years.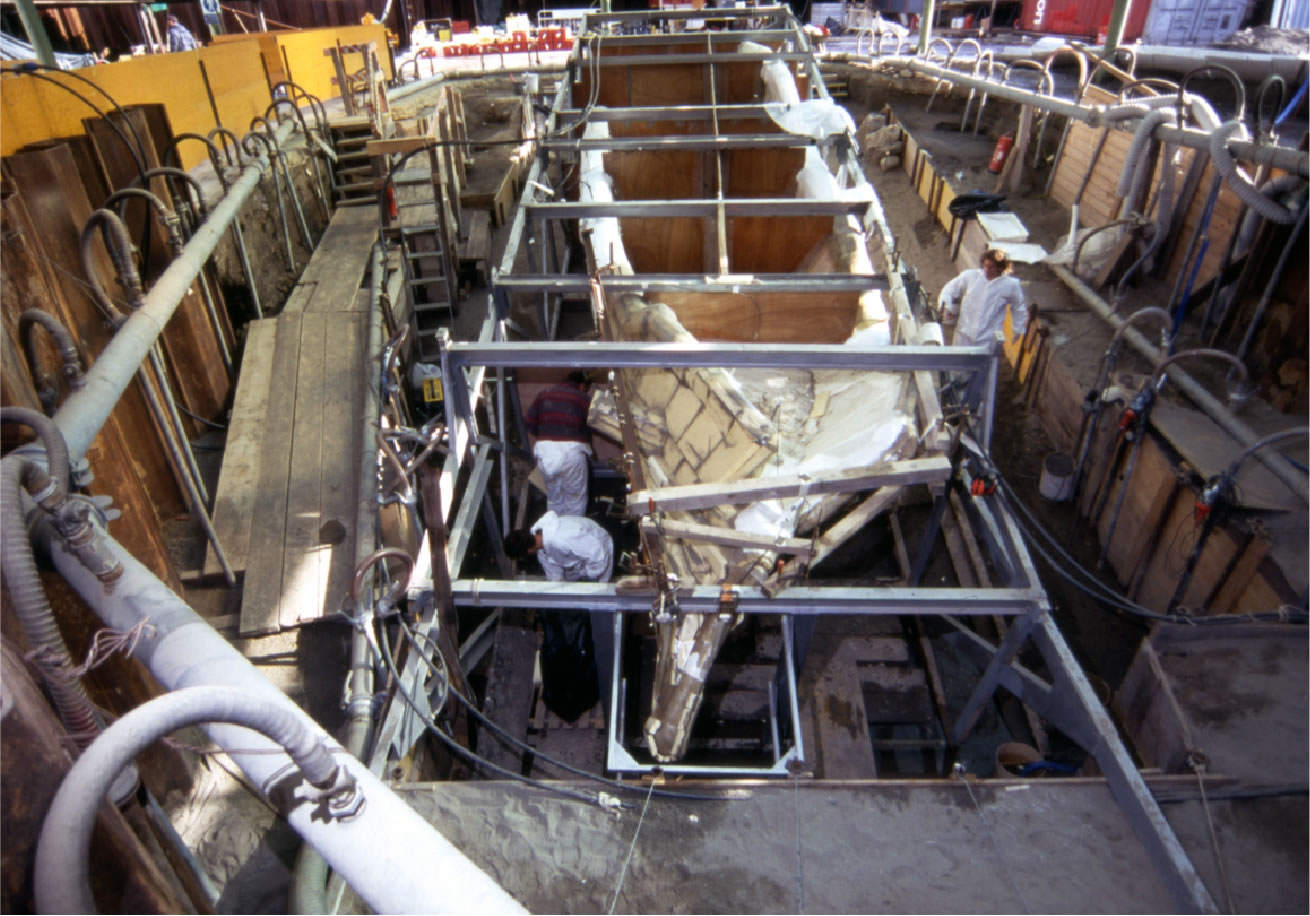 The laborious work of archaeologists and restorers has recreated the mosaic of a long history, consisting of trades and sailors, voyages and routes, daily life on board and shipwrecks.
The particular state of preservation of the finds hidden in clay and sand layers required a considerable economic, organizational and technological effort, providing the researchers with labs, storerooms, cutting-edge instrumentation and logistics functional to the recovery of the over thirty wreckages found and the related materials.
The Ancient Ships' site, thus, has become a centre equipped with labs, storerooms and instruments, on which tens of university and research institutions from Italy and abroad have collaborated.